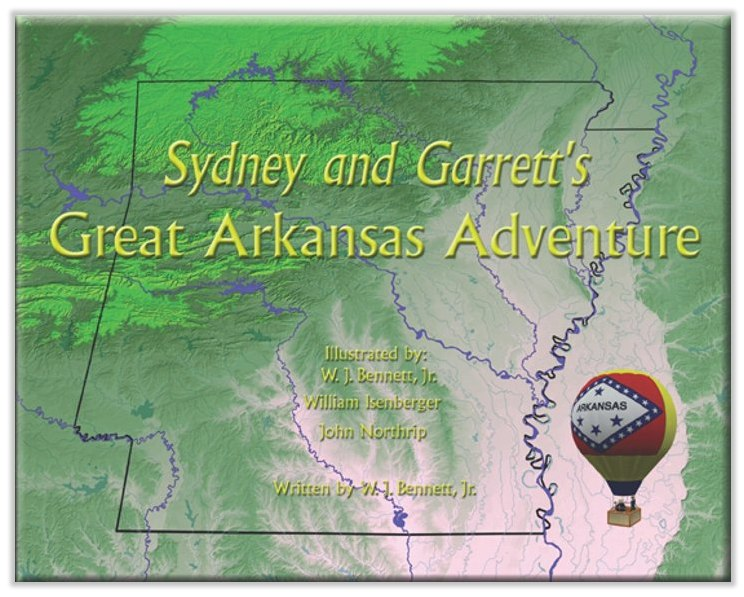 SECOND GRADE
Goals: Now that students have been introduced to the basic concepts of geographical diversity and historical change the goal of this level is move students to a more specific understanding of the natural regions of Arkansas and how these have been shaped and used by the generations of Arkansans who have occupied them.
Text: Sydney and Garrett's Great Arkansas Adventure in which two young students and their grandmother meet a most interesting captain and his wonderful air ship. They take an extended tour from the Ozarks to the Delta to see in lavish color and detail the wonders of the Arkansas' diverse landscapes.
Support: Three Unit Plans each containing three lesson plans (each featuring a different geographical area with their distinctive landscapes, animals, plants, and natural resources). Each lesson plan is focused on an original story supported by supplemental information (sidebars) and graphics.
Teacher's Guide: Access and download the Sydney and Garrett's Great Arkansas AdventureTeacher's Guide.
To learn more about the curriculum please contact us at [email protected]
Back to Arkansas Studies/Arkansasstories Home Page